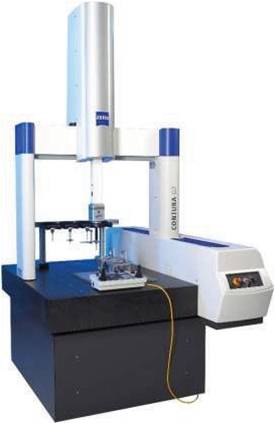 CMM INSPECTION SERVICE ON CARL ZEISS
The CARL ZEISS CMM is the fix bed coordinate measuring machine with high accuracy. We can check the parts up to 1.2 meters using this machine. CARL ZEISS CMM allows the manufactures for easy verification of product quality by performing 2D inspection, 3D inspection, CAD  comparison, scanning, dimensional analysis, reverse engineering.
This is the perfect contact measurement system.
Dimension inspection and GD & T evaluation.
First Article Sample ( FAS ) inspection.
CAD to part comparison.
Without CAD Part
Inspection
Inspection Of Jigs & Fixtures which includes:
BIW (Body In White), Welding Fixtures, Heavy Fabrication Welding Fixtures, Checking Fixtures,  Cieba Fixtures/ Panel Checker Casting I Alloy Fixtures & Checking Gauges and Grippers.
Inspection & Wear Analysis of Dies, Moulds & Fixture.
Inspection of Sheet Metal, Plastic Parts & Auto Parts.
Fabrication Parts.
Industrial Products.
Inspection of Long Range Part.
INSPECTION METHOD & CAD COMPARISON